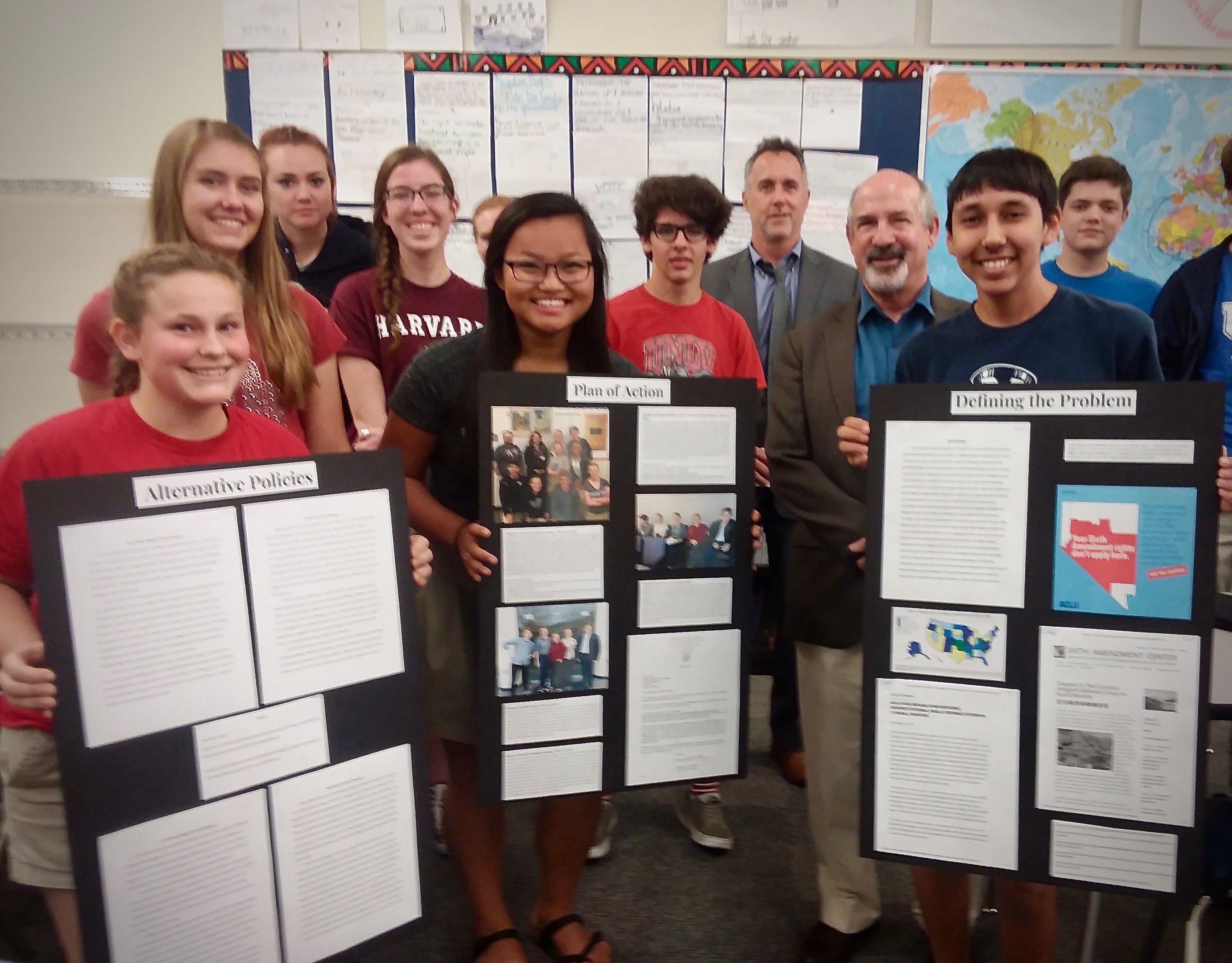 Physical Portfolio
The Portfolio Showcase & Evaluation


The completed portfolio and binder are displayed at showcases at the class, school, district, state, or national levels. Evaluators review each portion of the portfolio and documentation binder using the 
Guidelines for Portfolio Evaluation
 and the 
Portfolio Rating Sheet
. For more detailed instructions on holding a portfolio showcase, please review the 
Guidelines for a Showcase Event
.

Example Portfolio


View an exemplary Project Citizen portfolio created by a fifth-grade class at W.J. Quarles Elementary School located along the Gulf Coast in Long Beach, Mississippi. Their teacher Carol Paola compiled the "Teacher Tips."
Learn More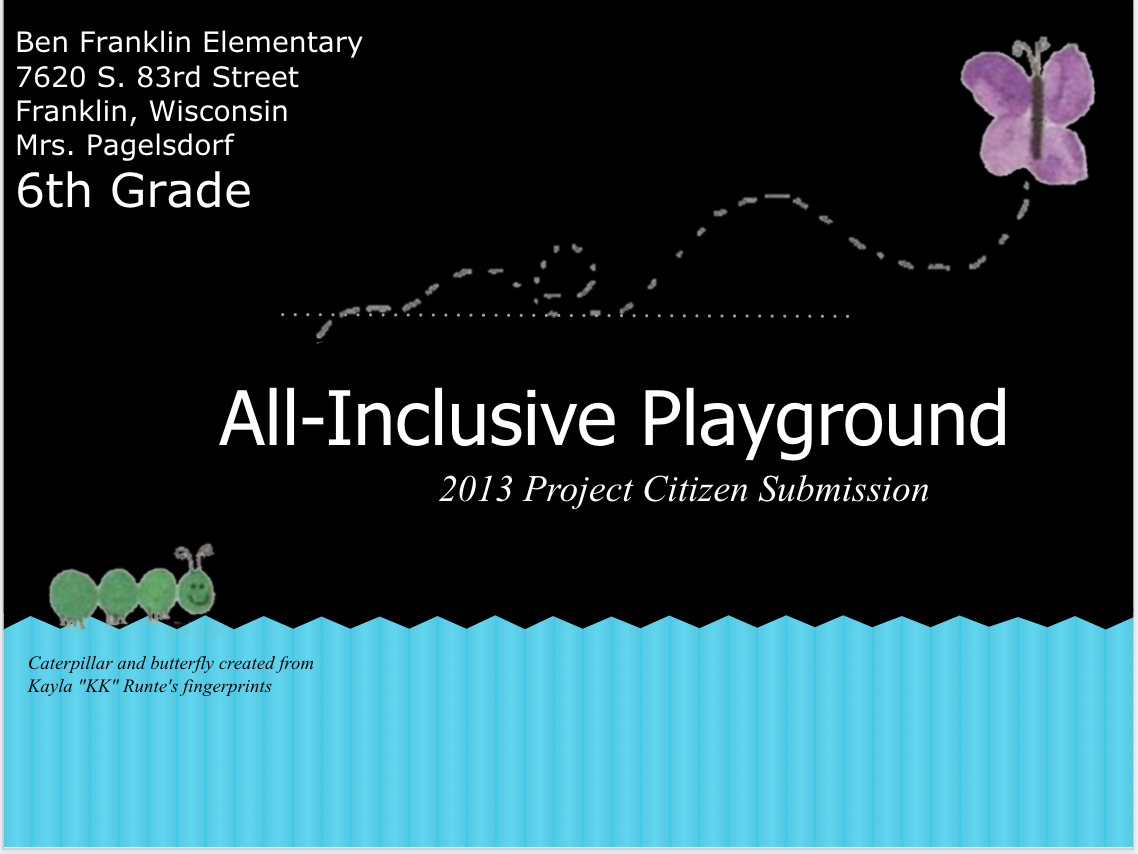 Electronic Portfolio
Suggestions for Teachers on Creating an Electronic Portfolio:

Consider creating a portfolio to provide an example for your students
Have your students choose a format (software/application) to use when displaying your portfolio (Powerpoint, Pages, google slides, Prezi, electronic binder, etc...)
Demonstrate each the use of the step-by-step with students in a lab setting.
Example Portfolio


This online portfolio from Benjamin Franklin Elementary in Franklin, Wisconsin, was awarded a rating of Superior at the 2013 Project Citizen National Showcase. It was created online using Google Presentation, free software similar to PowerPoint.
Learn More