My favorite thing to do in school is We the People. … With all the knowledge I have about the government and the Constitution, I could be the Chief Justice of the Supreme Court!


Fifth-grade student
We the People Textbook for Grades 4–6
We the People: The Citizen & the Constitution teaches upper elementary students about civics, government, and active citizenship. Students explores the history and principles of American constitutional democracy through critical thinking, cooperative learning, and a unique and engaging culminating activity: the simulated congressional hearing. 
The teacher's guide provides section-by-section suggestions for teaching each lesson.

Student Edition Features
Recommended for grades 4-6
Five units, 24 lessons
Covers core elements of American representative democracy
Supported by a Student Resource Center
Accessible editions available through NIMAC
Download the Table of Contents
Download Lesson 1 (sample lesson)
Download Lesson 19 (sample lesson)
Download a list of changes between the third and fourth edition
Teacher's Guide Features
Complete instructions on how to teach the curriculum
Lesson Overview, Objectives, Preparation/Teaching Materials, Teaching Procedures, Optional Activities
Thirty-question multiple-choice test
Simulated congressional hearing provides authentic assessment
Written by teachers, for teachers
Supported by a Teacher Resource Center (purchase of teacher's guide required)
Interested in teaching We the People: The Citizen & the Constitution in your upper elementary classroom? Sign up for our mailing list and we'll keep you informed about the latest We the People news.
We the People: The Citizen & the Constitution Level 1 Pricing
Classroom set: $591.00 each*
ISBN: 0-89818-222-S
Student text: $23.00 each, 10 or more: $22.00 each
ISBN-10: 0-89818-222-0
ISBN-13: 978-0-89818-222-4
Teacher's guide: $31.00 each
ISBN-10: 0-89818-223-9
ISBN-13: 978-0-89818-223-1
* A classroom set consists of 30 student textbooks and one teacher's guide.
---
Actively Learn Ebook (Level 1)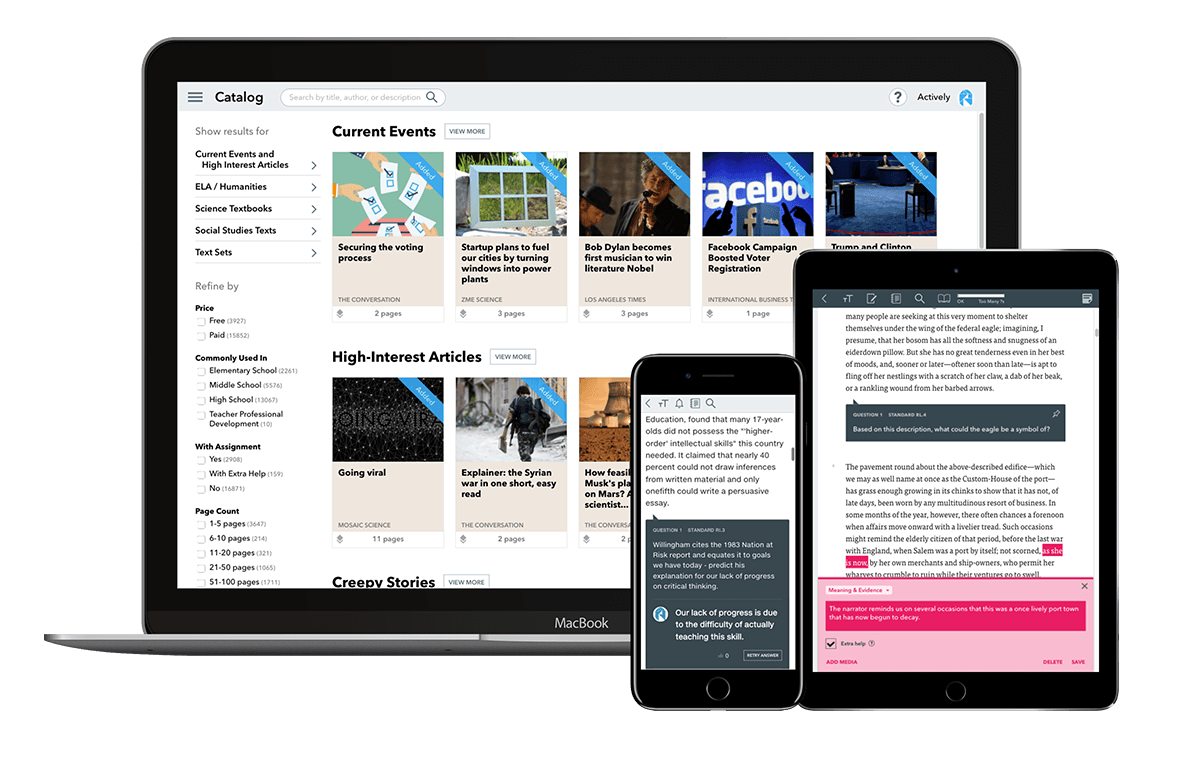 The upper elementary edition of We the People is available from Actively Learn, an interactive literacy platform that helps teachers activate, support, and reveal student thinking so that every student can read for depth. We the People on Actively Learn features true/false and short essay exercises, embedded images, audio narration, a dictionary, built-in translation to multiple languages (including Spanish!), support for dyslexic learners, and more. Subscribers to We the People on Actively Learn can access their subscription online without installing an app. An internet connection is required for access. © 2020.
Entire text, one year: $9.99 per user
Purchase directly through Actively Learn.
Register with Actively Learn for a product demo >
---
Educating for American Democracy Crosswalk
The Educating for American Democracy Roadmap is an inquiry-based content framework for excellence in civic and history education for all learners that is organized by major themes and questions and supported by key concepts. The Center's crosswalk aligns We the People Level 1 units, lessons, and other Center resources to the EAD's major civic and history themes, driving questions, and design challenges.
---
About the Authors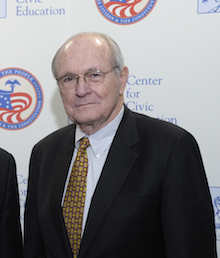 Charles N. Quigley was one of the most prominent curriculum, framework, and program developers in the field of civic education. Prior to the founding of the Law in a Free Society Project of the State Bar of California in 1970, Quigley was executive director of the Committee on Civic Education, an interdisciplinary faculty committee at the University of California, Los Angeles founded in 1965. He was also the author and editor of many textbooks, curricular materials, and articles on civic education. Quigley was the principal creator of We the People: The Citizen and the Constitution, Project Citizen, the CIVITAS Model Civic Education Curriculum Framework Project; the National Standards for Civics and Government; and the Civitas International Programs. Quigley served as a senior consultant and organizer for numerous civic education reform efforts, including two White House conferences, four Congressional Conferences on Civic Education, and the National Commission on Civic Renewal. He was selected by the secretary of education to be the principal respondent to the NAEP Civics report in 1999. In May 2011 he and Justice Sandra Day O'Connor were selected by NAEP to respond to the release of the 2010 NAEP Civics Report.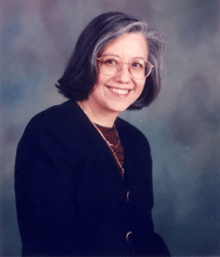 Maria Gallo oversaw the professional development programs of the Center and managed the presentation of Center programs and curricula at conferences, both nationally and internationally. Gallo also directed the Citizens, Not Spectators voting curriculum and the annual American Civic Educator Teacher Awards.
Gallo was the national director of the School Violence Prevention Program, managing a network of program sites across the country that provided civic education as a means of preventing school violence. She was responsible for building and standardizing staff development programs for each of the sites and developing ongoing professional development opportunities in civic education for teachers. She also created the Training of Trainers Institute offered each summer. Prior to joining the Center, Gallo was a teacher and administrator in the New York City public school system.
Questions?
If you have any questions about the new fourth edition of the We the People: The Citizen & the Constitution Level 1 textbook for upper elementary students, contact us at This email address is being protected from spambots. You need JavaScript enabled to view it. or 818-591-9321