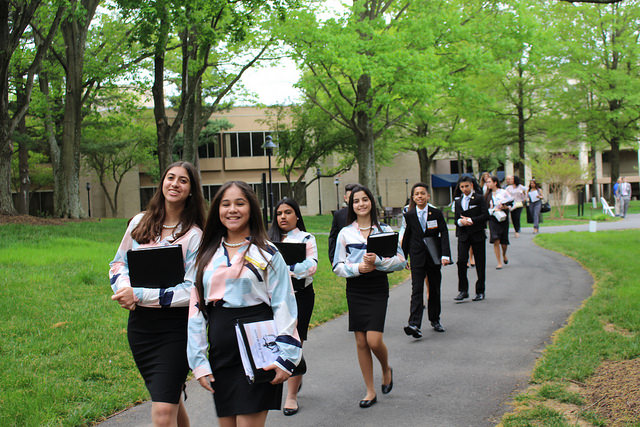 Welcome to the Seventh Annual We the People National Invitational.
The Center for Civic Education would like to invite you to participate in this wonderful and exciting educational opportunity. It will take scholarship, determination, and teamwork during your school year to prepare for the National Invitational. The event will provide you with an experience you and your classmates will never forget. 
Good luck to you and your classmates!

Robert S. Leming, Director                                                     
We the People Programs
Center for Civic Education
---
"Experiencing all of this with all your friends and your classmates is
really amazing.  I've had a lot of fun.  It's definitely been an experience
I'll never forget
."  - We the People Student, 2014
2019 National Invitational Teams
| | | |
| --- | --- | --- |
| State | School | Teacher |
| Arizona        | Pan American Charter School      | Melinda Newman |
| Colorado        | Stanley British Primary School      | Susan Cleveland & Mike Wasylenky |
| Florida        | Miami Lakes Middle School      | Lisa DeYarza |
| Florida        | Sanford Middle School      | Jennifer Coursin |
| Indiana        | Fishers Junior High School      | Mike Fassold |
| Indiana        | Kingsway Christian School      | Stacy Nolan |
| Maine        | Marshwood Middle School      | Andy Rowe |
| Ohio        | Gahanna Middle School South      | Michael Browning |
| Oregon        | Inza R Wood Middle School      | Linda Koller |
| Virginia        | Rachel Carson Middle School      | Cynthia Burgett |
| Virginia        | Joseph T. Henley Middle School      | Pamela Koury & Amelia Bochain |